You have a clear idea for a new product. But how do you launch a product? By validating your idea step by step, we ensure that you spend your money effectively. We can help you out!
We can do this in three steps. We always start with a kick-off during the Inventory Workshop. Next, we can validate your idea in a Design Sprint and the technical feasibility in a Prototyping Sprint. After going through these steps, you have a plan of action and a price tag for your project.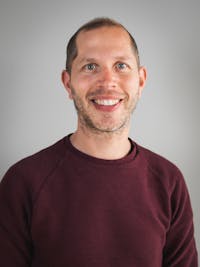 Ready to validate your idea?
We'd love to hear more about it. Find a time that works for you in Jasper's calendar.
1. Inventory Workshop
The Inventory Workshop is simply a kick-off in which we map out all information about your idea or project. We sketch on a (digital) whiteboard how your ideas are related, which technology plays a role in this and determine the most important risks and constraints.
2. Design Sprint
You have a clear idea. The next step is to validate whether your product meets the needs of your users. With a Design Sprint we can test this in one week with, so we can adjust in time before we start working with an entire project team.
3. Prototyping Sprint
After you validated your idea, you want to know: is it also technically feasible? During a Prototyping Sprint we look for solutions for the most critical technical risks. This way we make sure we won't face any unpleasant surprises later on.
Result: A plan of action
At the end of this phase, it is time to look ahead. We make an action plan for the development phase. We discuss what your team should look like and give a rough estimate on the amount of work until the launch. Now you have all input to convince your stakeholders of your idea. Did you manage to get everyone on board? Time to start building your product!