Why would you want an accessibility review?
A well developed website can be used by anyone. That also includes users with a disability, for example people who are deaf or have diminished eyesight, or users that are unable to use a mouse. By means of an accessibility review we will check if anybody can use your website.
Making a website accessible can indirectly also improve usability and findability of the website or information on the website. It can also improve support for lesser used 'browsing devices' like a smart tv or game console. This way we can boost your conversion and user satisfaction.
In addition, it is now mandatory for for Dutch government agencies like municipalities to be completely accessible at the end of 2020. Furthermore, companies in the Netherlands must make their websites accessible. We can help making your website accessible!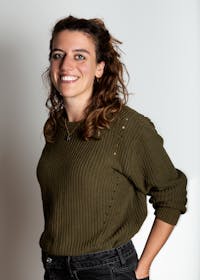 Ready for a second opinion?
Let's talk about how we can help you improving the accessibility of your website
What is it?
We will evaluate your website on the following aspects:
We check if your website adheres to the accessibility requirements.
We investigate if the website can be used using tools that are also used by people with a disability.
What do I get?
We present our findings and write a thorough report. We describe a couple of quick wins, which an experienced developer can implement quickly. In addition, we make suggestions for long term improvements.
Fantastic to work with! Great quality output of our Accessibility Review with attention to detail

Workvivo
Can we not do it ourselves?
Yes, the tools we use are freely available. However, we are very experienced in building accessible websites, and in translating that experience into technological solutions. That's technology made to measure, because there are no silver bullets.
And after that?
We'd like to come and talk to you about long-term improvements. Sometimes a more structural solution will be necessary, sometimes we need to take a step back before continuing forward. For example, we can improve the performance of your website, or we can ask an interaction designer to help with the user interface of your product. Together we can help you make plans for this. And of course we'd love to help implementing the improvements.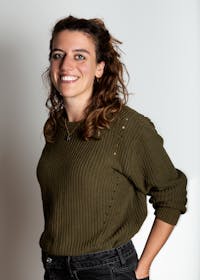 Do you have a question about our review?
We're all ears! Contact Nena, our project manager