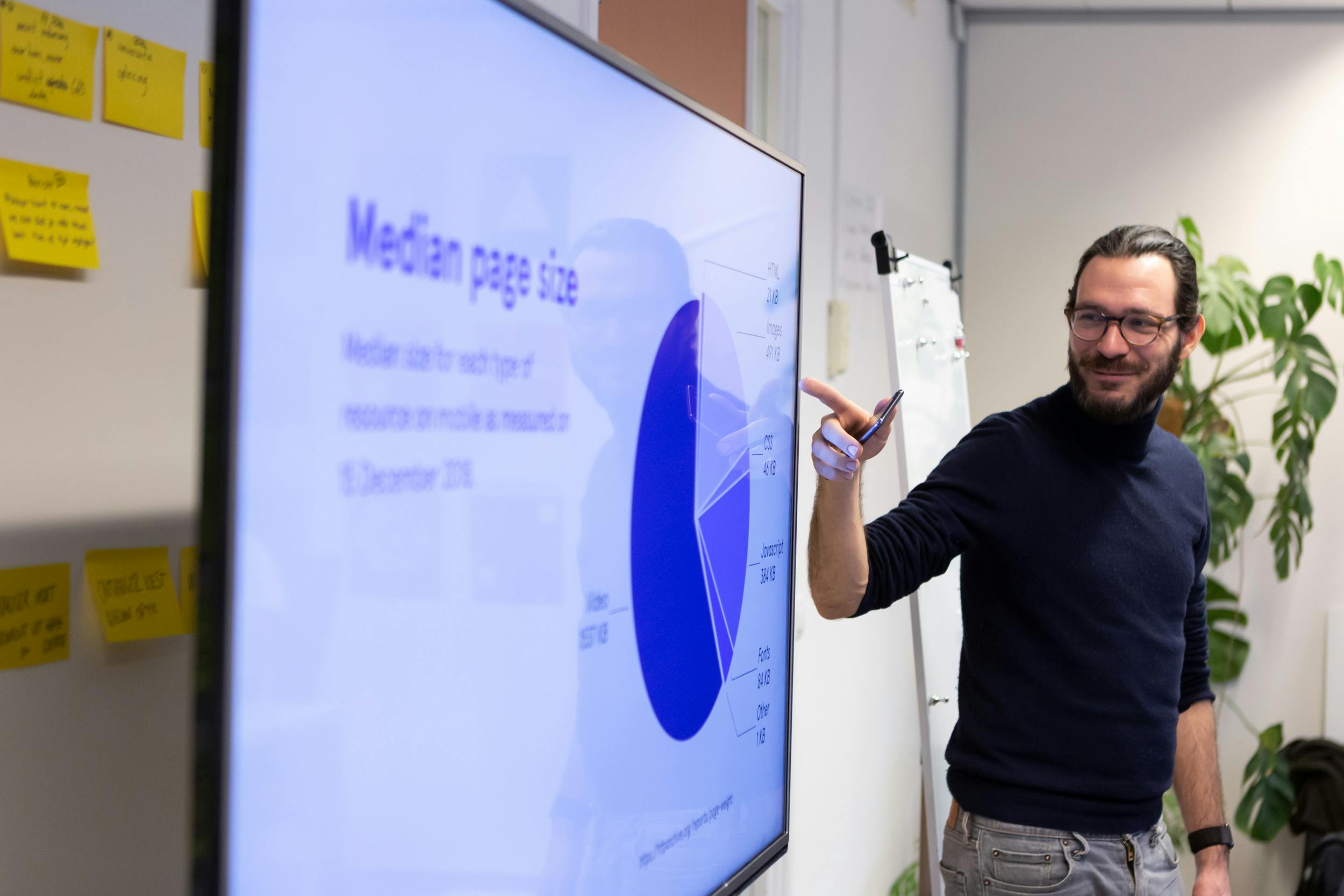 During this masterclass you'll learn about the latest web technologies and how to use them in your designs, browser differences and how to use them to your advantage, and how you can go beyond the browser and get the most out of your designs.
In this full-day hands-on workshop we'll focus on two topics:
Design for Everyone: browsers, devices and users have a wide range of capabilities. We'll go into features and differences, so you can design layered experiences for everyone.
Design for Performance: Users expect products to be faster and faster. We'll go into what affects performance and how to design with it. We'll touch on how browsers load content, fonts and images, and how design can improve perceived performance.
We'll have a break between each topic with a lunch half-way the day and we'll end the day with drinks.
By the end of the day, you'll be designing even better products for the web, challenging the developers in your team and making your Product Owner proud.