ViriCiti is an e-mobility scaleup focused on optimising the operations of public transport operators. Their cloud-based service manages the operation of electric city buses and trucks. Previously, drivers were responsible for keeping track of a vehicle's energy level to ensure the vehicle has enough energy to reach its destination. ViriCiti has taken over that responsibility, allowing drivers to fully concentrate on driving. This makes it easier to plan when a bus should come to the depot for recharging.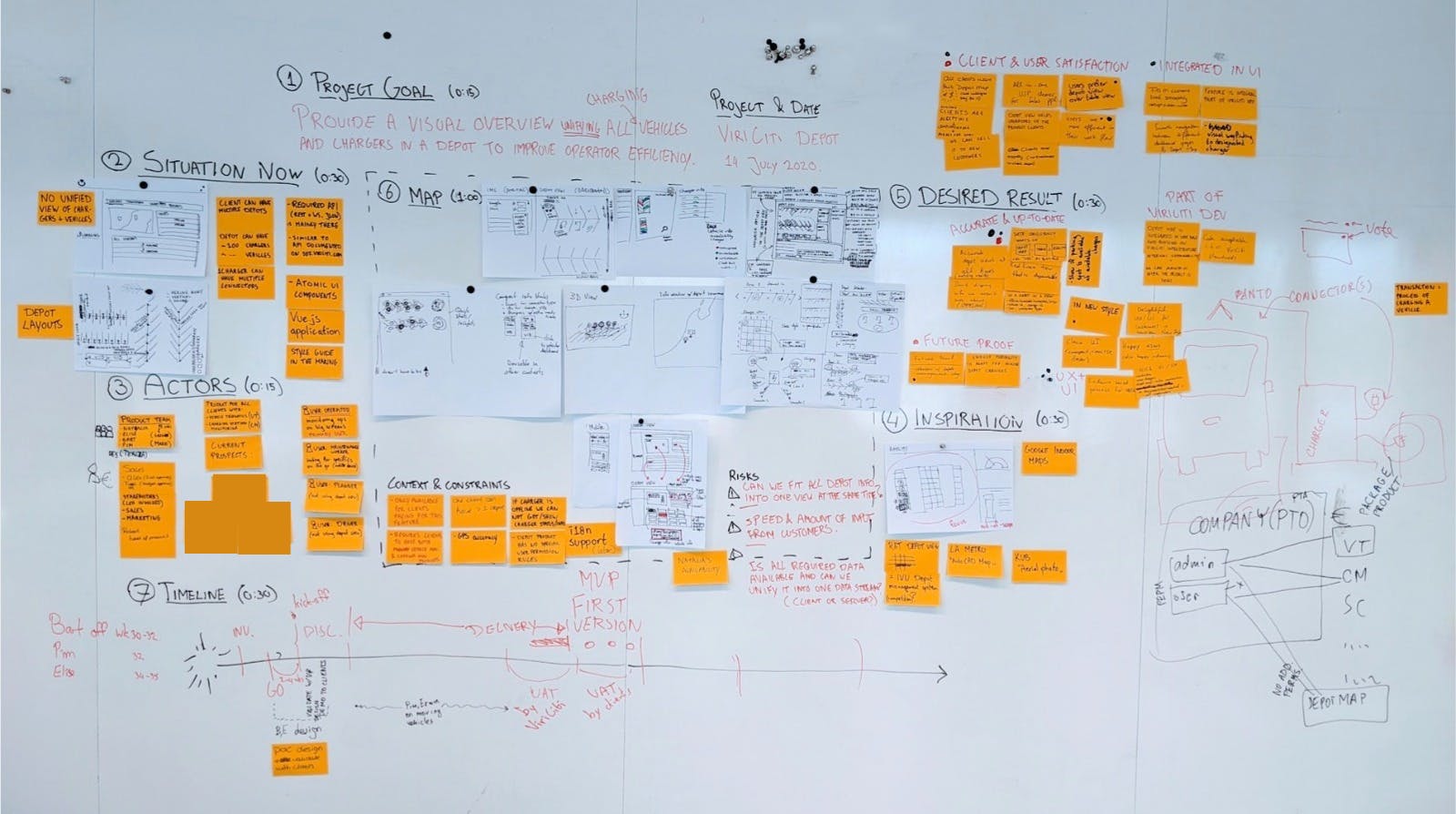 For customers, it is only difficult to know which is the right parking space, with the right charger, and at the same time keep track of the energy level. The challenge for de Voorhoede was to develop a tool that helps them do this: a user interface for customers with a visual overview of their own depot and the charging status of buses.
I highly recommend working with de Voorhoede. We already worked together when I was in a previous company and I was very satisfied.
- Robert Bartelds, Vice President of Products at ViriCiti
Our Solution: Real-Time Bus Depot
Together with ViriCiti's designers, we designed a real-time bus depot, in which the combination of ViriCiti's domain knowledge with our technical skills was a key factor for success. The Depot View shows which buses charge where and which parking spaces are free. It also shows which buses are fully charged but still occupy a parking space. This allows drivers to be assigned to a specific bus more efficiently and buses to be navigated to parking spaces more efficiently.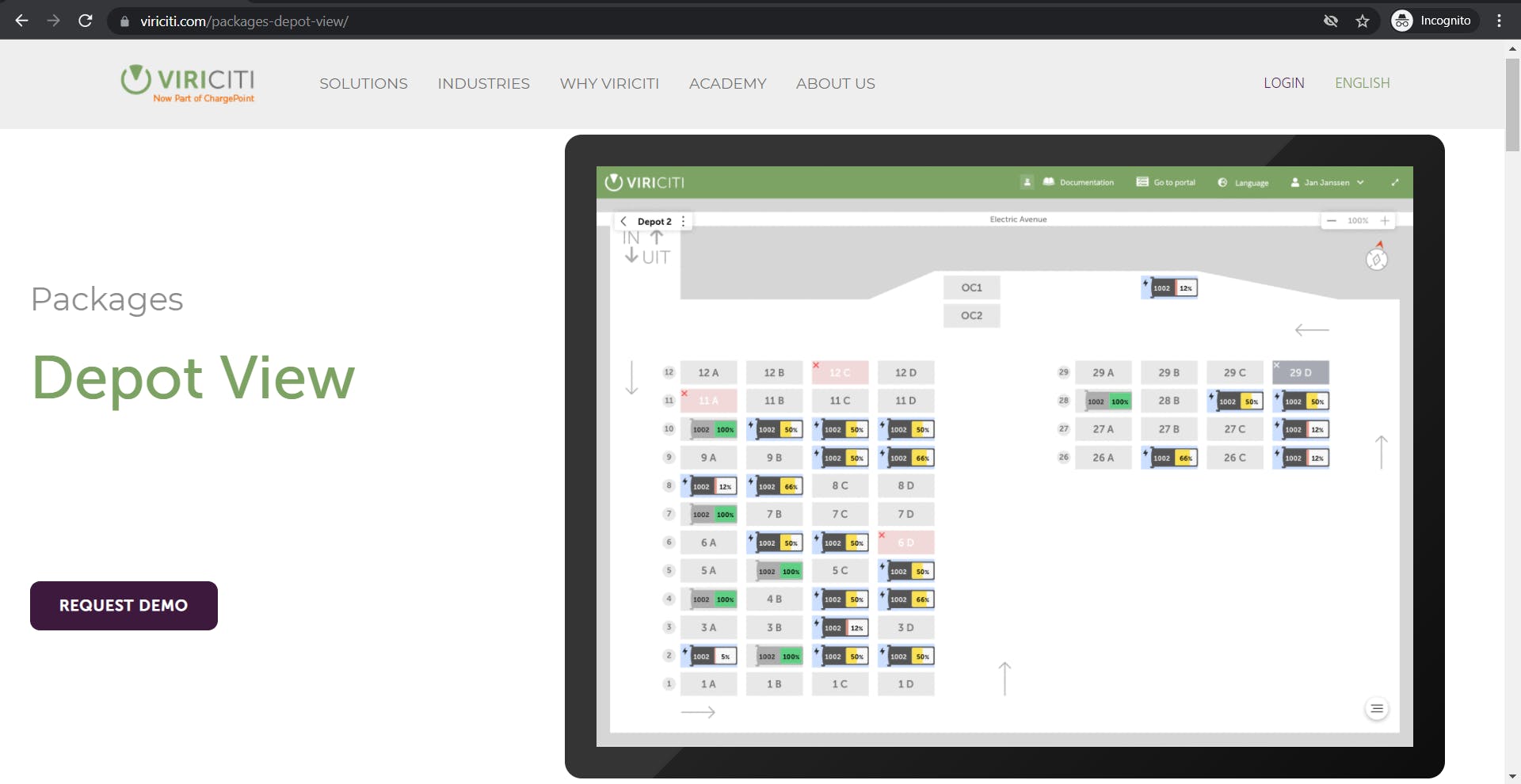 The overview makes it easy to detect problems such as defective chargers or a bus with a low charge status. Furthermore, it shows how long it takes for the vehicle to be fully charged. Information about the number of vehicles parked at the depot, regardless of fuel type, can also be found here.

It was very well executed because it was very well planned.
- Natalia Litvinenko, Product Manager at ViriCiti
The Ease of Monitoring and Managing
The bus depot view is a success for both ViriCiti and its clients. Managing and controlling the buses is now more efficient and easier due to the real-time Depot View.
Are you also struggling with creating a user-friendly interface that displays real-time data? Contact us to start a project.