The challenge: redeem gifts using your tablet or mobile
GiftForYou lets you send someone a gift like a day trip, dinner and other enjoyable outings. Gift vouchers can be redeemed at affiliated retailers. GiftForYou challenged us to develop an app in less than a 100 hours, which lets you redeem gifts on your tablet or mobile phone using your camera.
The solution: web technology and open source frameworks
Successful redemption apps are already available, such as the Groupon Merchant App. However, with our deadline in less than 2 weeks, it was too short notice for registration and approval of a native app for the App Store and Google Play Store. Our solution: one web application which works on any platform, by using the latest web technology and open source frameworks.
For a responsive, mobile first layout we use the popular Twitter Bootstrapframework. We can quickly and easily create the look & feel of GiftForYou by adjusting the logo, color palette, typography and white space.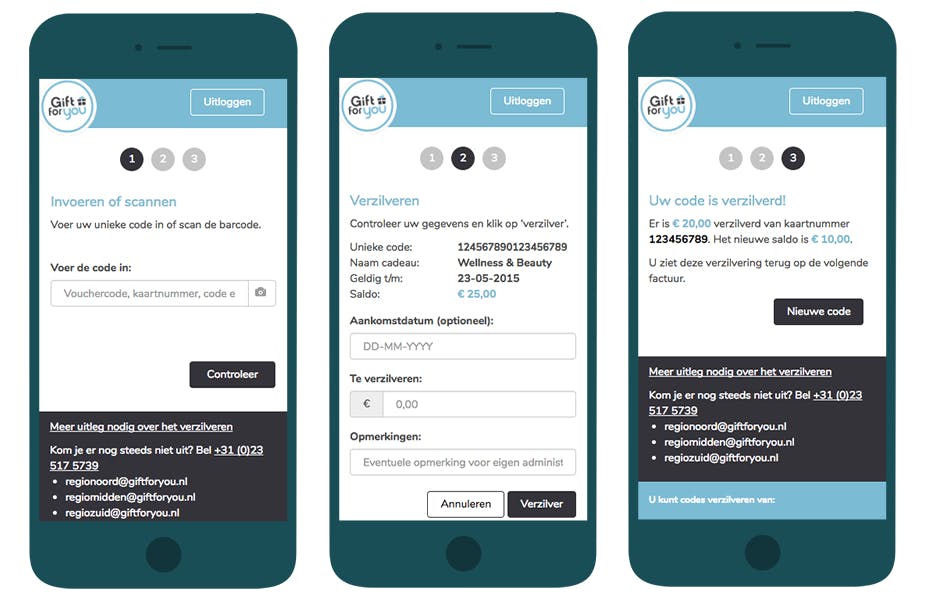 GiftForYou puts a unique alphanumeric and bar code on each gift. We ensure you can easily input these codes on mobile devices, by using HTML5 form fields - which immediately display the appropriate keyboard. When you need to input lots of codes, typing them in becomes tedious. We therefore added support, using Mozilla's QuaggaJS, to enter codes by simply scanning the bar codes with your built-in camera.